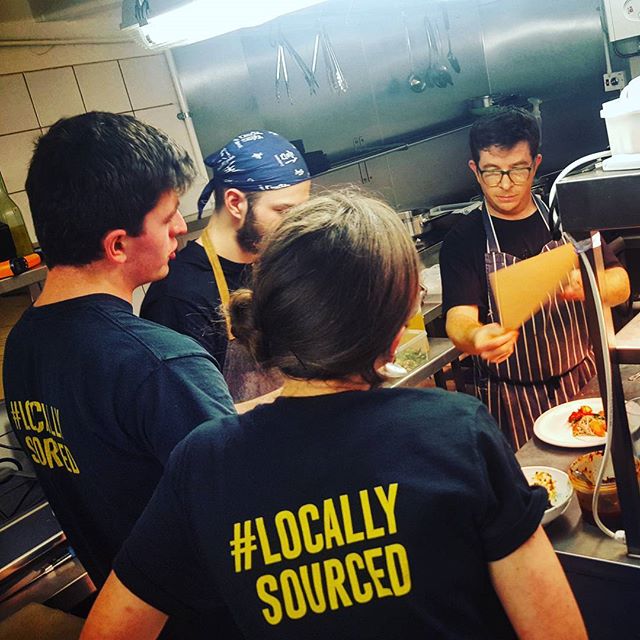 Join the team!
If you are awesome, hard working, love local food and drink and you want to work for a dynamic young business that's going places then we'd love to hear from you.
We will always consider applications for work, so even if you cant see what you want get intouch anyway!
To see our current vacancies and to apply online please visit our indeed.com page.
Why join CSONS?
We like to think we're a pretty decent employer. Here's a few reasons why;
You'll get to work with some of the finest local produce creating and serving honest, unpretentious dishes that shout about the ingredients and are all about the excitement of global flavours. It's soul food, food that people want to eat and get pleasure from eating.
We have fun while we work. You already know that working in this industry is hard, so why make it harder by not making it enjoyable. There's no bad attitudes or dictators here, just a positive team that wants to shizzle their customers and have a laugh when they can.
We recently sent out anonymous questionnaires to ask what everyone thought of work at CSONS. One of the questions we asked was; Why do you keep on working for CSONS? Answers included "It's like a family", "It's my favorite job I've ever had", "The support I receive", "The teamwork", "Everyday is different", "It's an ethically run business", It's commitment to reponsibly produced food", "Outstanding coffee and staff food", "Approachable and open minded management".
We've put together a pretty decent list of perks;
– Tips fully shared across the whole team based on hours worked – can be up to £1.50 extra per hour! As a full timer you can expect around £3k on top of your normal salary.
– Profit share – After your first six months with us you will be eligible for our profit share bonus scheme. Every year you stay with us you'll take a bigger share, so you can grow with us! *Peaks at five years. Long serving full timers will receive around £1800 this year.
– 29 days Holiday – Coz we give you an extra one on your Birthday! *(includes bank holidays, pro rata based on hours worked)
– A meal for 2 with a bottle of bubbles on us to celebrate your Birthday. *At one of our restaurants obviously!
– 30% off your total bill once a month * Valid as long as you're part of the group (up to six people).
– 10% discount as many times as you want it!
– The yearly big staff adventure day.
– Work towards qualifications – If you want to formalise your career and gain qualifications whilst you work with us that's no problem, we work with colleges and external training providers to provide a solution tailored to you.
– Career progression – We're a growing business, about to open our 4th site, and with plans for more in the pipeline there will always be opportunities for the right people!